Thought Leadership Taking Shape: The Réseau's data collection and analysis initiatives have a provincial impact
2018-05-24
The Réseau's 2017-2018 year was marked by its data collection and analysis initiatives. These are some of the highlights of the
Annual General Meeting 2018
. Nearly 100 participants took part in this event, which was held at Ottawa's Pauline-Charron Centre.
Learn more:
download the news release
(available in French only)
Learn more:
browse the Annual Report 2017-2018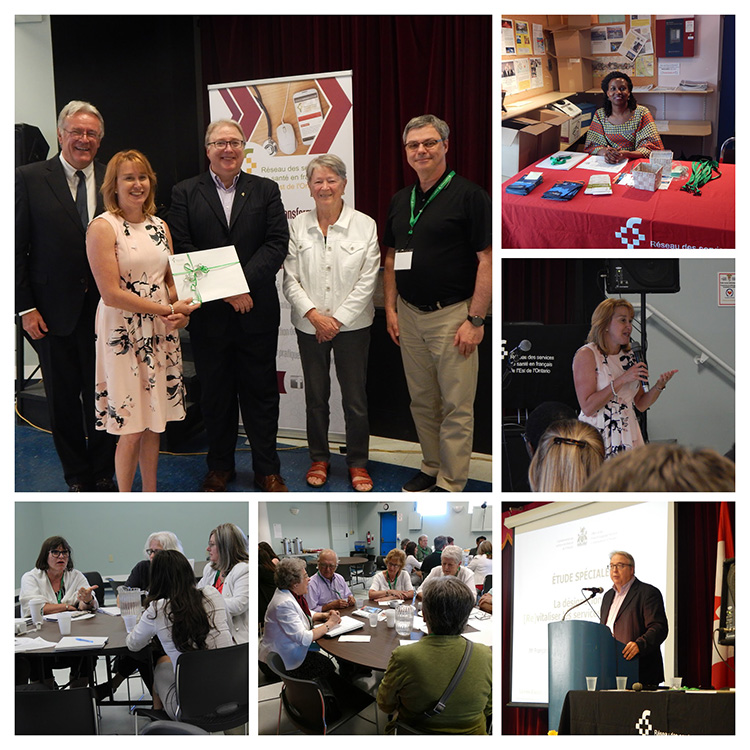 ---
The Annual Report is online!
2018-05-24
Discover the 2017-2018 highlights
.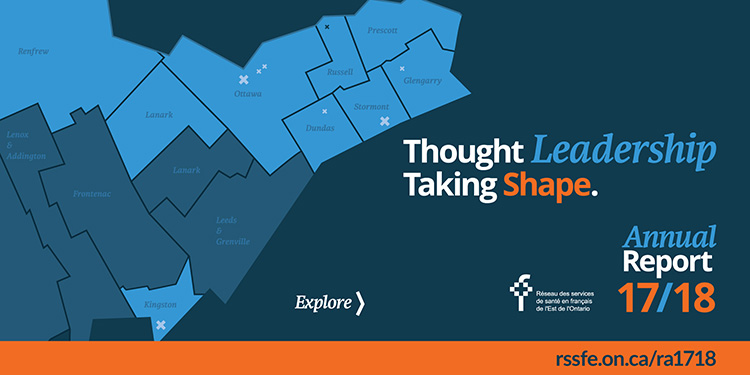 ---
Health card: a major step forward for French language health services in Ontario
2018-03-29
Le Regroupement of French Language Health Planning Entities of Ontario welcomes the 2018-2019 provincial budget, and is particularly pleased with the announcement concerning the capture of linguistic identity data through the health card database. This represents a major step forward which, beyond promoting the active offer of French language health services, will allow provincial and local authorities to collect conclusive data for the planning of health services which address the needs of Francophone patients.
Learn more : download news release
---