We are hiring!
2019-09-06
The Réseau is looking for two Community Engagement and Planning Officers – South East (Kingston) and Champlain East (Prescott-Russell and Stormont-Dundas-Glengarry):
---
The Annual Report 2018-2019 is available online
2019-05-27
The
Annual Report 2018-2019
, entitled "
20 Years Later, As Relevant As Ever
",
is available online
. Happy browsing!

---
20 Years Later, As Relevant As Ever!
2019-05-23
The Réseau's Annual General Meeting 2019 was held on May 23, 2019, at Ottawa's Centre Pauline-Charron. The AGM's theme was "20 Years Later, As Relevant As Ever". Nearly 100 people took part in this event. Thank you for attending!
Participants heard special guests Ms. Marilissa Gosselin, Senior Policy Advisor to Premier Doug Ford on Francophone Affairs, and Dr. Paul Roumeliotis, Medical Officer, Eastern Ontario Health Unit, who shared their perspective on French language services and the Ontario health transformation. The AGM 2019 also included a special 20th anniversary celebration with nine former Réseau Chairs and Executive Directors.
Learn more:
Download news release
(French only)
Learn more:
Browse the Annual Report 2018-2019
Learn more:
Access meeting materials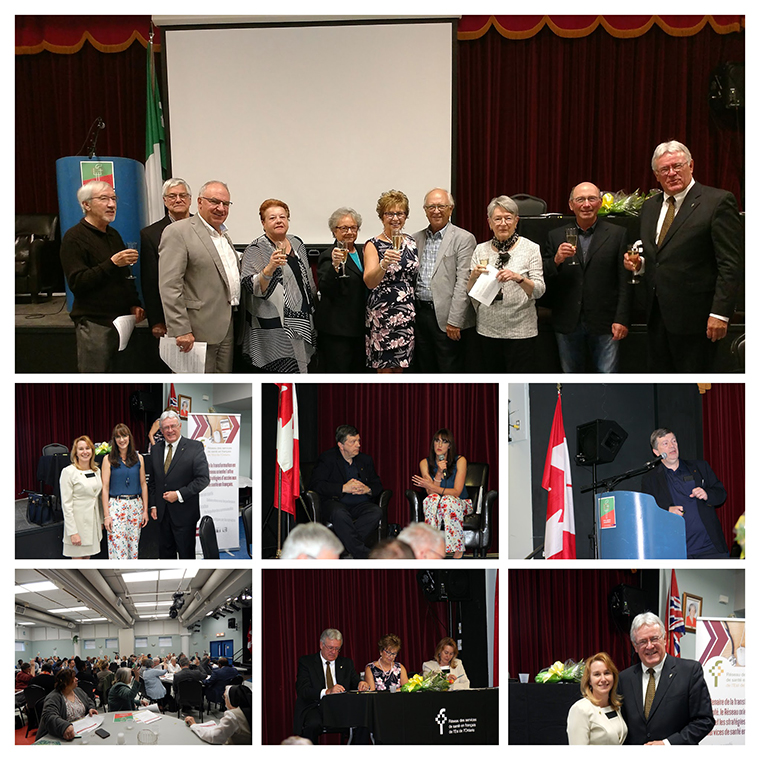 ---