Home > About Us > Board of Directors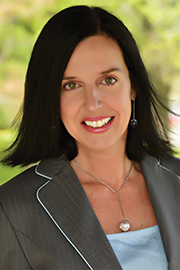 Nicole Loreto
Representative, Hospitals
As Vice President – Communications and Partnerships at the Royal Ottawa Health Care Group (The Royal) since 2009, Nicole Loreto has extensive experience in public affairs and marketing (health care sector). In addition to her leadership skills and expertise in strategic communications, Ms. Loreto has in-depth knowledge of social issues. She previously spent ten years as a social worker with the Children's Aid Society and as a counsellor working with youth and families for a number of mental health agencies in Northern Ontario.
Nicole Loreto holds a Master's degree in Science, Communications and Management from Syracuse University and a Bachelor's degree in Social Work from Laurentian University. She is currently completing a doctorate in Health Psychology at Walden University. Ms. Loreto is also a co-founder of
Juste pour moi
, a personal development program for women living with mental health problems.
In addition to attending many festivals in the Ottawa area, Nicole Loreto is an avid cyclist. She also enjoys yoga and meditation.